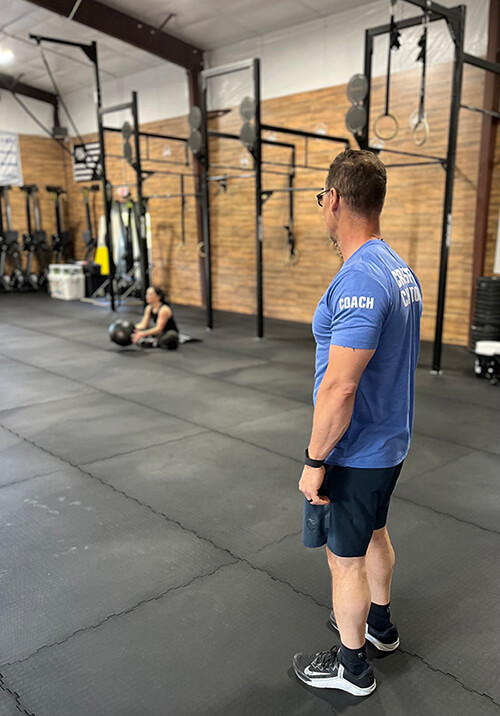 Foundations
Our Foundations course is designed to introduce new members to CrossFit in small group classes. Our expert staff will help you build a solid foundation, with workouts focusing on bodyweight exercises and introductory weight training. These classes focus on proper technique to build the skills necessary for long term growth.
What to expect?
During these classes, our coach will introduce important concepts for each foundational movement on CrossFit. You'll learn how to perform the exercises safely and effectively, including the range of motion and scales of the movement. This is followed by a CrossFit Workout that will leave you feeling accomplished, energized, and ready to come back for more!
When you're ready, you'll graduate into our regular CrossFit classes and continue to meet new milestones on your fitness journey.